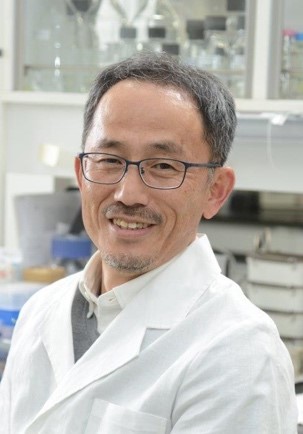 Welcome to Okayama University's Institute of Plant Science and Resources (IPSR). We are one of the 99 research institutions that constitute the Council for Research Institutes and Centers of Japanese National Universities. The Council's member institutions are spread within the 30 national universities throughout the country. Among the member institutions focusing on biological systems, IPSR is the only one specialized in "plant science".
Historically, IPSR has been established more than 100 years ago (1914) as "Ohara Agricultural Research Institute" by a well-known philanthropist Magosaburo Ohara, Kurashiki resident and owner of textile manufacture Kurabo Industries Ltd., who contributed in many charitable projects during his life. Soon after the World War II, the Ohara Institute has been donated to Okayama University, a newborn regional national university at that time, and since then it has been renamed several times to become the current IPSR. Given this historical background, IPSR is located at the center of Kurashiki City as Kurashiki campus of the University, including an experimental field of 1.5 ha that is extensively used for research. For the education program, IPSR is affiliated with the Graduate School of Environmental and Life Science, where it provides "Plant Stress Science Course" that offers Master's Program in the Division of Science for Bioresources, and Doctoral Program in the Division of Agricultural and Life Science. We are truly proud of many graduates, both home and abroad, obtaining their academic degrees at IPSR. For the research program, IPSR is conducting cutting-edge research in plant science, and it has been recognized by MEXT in 2009 as a center-of-excellence in genetic resources and stress science research of plants. Since 2010, we have been promoting our activities to support researcher community as a national Joint Usage/Research Center. The Kurashiki Guesthouse was completed in 2012, and by the year 2018, we have been hosting 423 joint research projects.
Allegedly, Magosaburo Ohara proclaimed at the opening of the Institute: "It would be great fortune if we can contribute to solving of agricultural problems by improvement of farming practices that is based on scientific research and its practical applications". In its early stage, IPSR focused on five research areas: plant pathology, biochemistry, pest science, crop physiology, and crop genetics. Since then, research structure has been periodically reformed to harmonize with the changing demands in the society, while keeping focus on collection, preservation and utilization of genetic resources and herbarium specimens in the national Barley and Wild Plant Resource Center, and conducting plant stress research in the Research Core for Plant Stress Science and Research Core for Future Crops. Using multiple resources held since its establishment, IPSR leads basic research for crop improvement and development of human resources to enable sustainable food production even in adverse environments.
Along with great concerns linked to global warming in the 21st century, human population is expected to reach 9 billion. As we are witnessing weather changes never experienced before, natural disasters, environmental pollution, and serious shortage of food at global scale, solutions are urgently needed. Previously, "Green Revolution" was achieved in the 20th century by the introduction of high-yielding varieties with grain lodging resistance, large-scale irrigation systems, and the use of chemical fertilizers. However, the environmental impacts of intensive agriculture raise serious concerns about sustainability. In the 21st century, implementation of highly productive crops that can grow even at low fertilizer levels, crops with increased photosynthetic efficiency, crops resistant to temperature fluctuations and so on, are necessary to fuel the next stage of green revolution. To meet these expectations, IPSR's research goals are to improve crop resistance to environmental stresses and pests, to develop plant-derived chemical compounds for human health, to utilize bioenergy, and to maintain biodiversity. Through our research and educational efforts at IPSR, we aim in contributing to SDGs (Sustainable Developmental Goals) and development of human wealth at global level in the future.
Wataru Sakamoto
Director
Institute of Plant Science and Resources
Okayama University
April 2019