---

Lab Member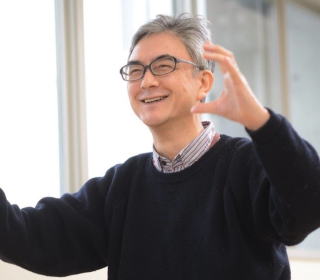 Professor Nobuhiro Suzuki (PI)
 E-mail:nsuzukiATokayama-u.ac.jp 
 Pure-Elsevier/Loop-Frontiers/ Researchgate / Okayama Univ. Repository

Prof. SUZUKI serves as a full professor of the Institute of Plant Stress and Resources at Okayama University and Editor for for the plant and fungal virus section of Virus Research, Front.Microbiol and JGPP. Currently he is working on virus/host interactions using several different pathosystems. He was a visiting fellow of the Center for Agricultural Biotechnology at the University of Maryland Biotechnology Institute for four years (1997-2001) to study molecular biology of hypoviruses in the laboratory of Professor Donald L. Nuss. Before visiting UMBI, he served as an assistant professor and a lecturer of the Biotechnology Institute at the Akita Prefectural College of Agriculture for 11 years (1988-1998) where he conducted a project on molecular characterization of rice dwarf phytoreovirus, a member of the family Reoviridae. He received awards from the Japanese Phytopathological Society of Japan and Japanese Society for Virology for his outstanding achievements in plant virology. Dr Suzuki received his M. S. in phytopathology and Ph. D in virology from Tohoku University in Sendai, Japan.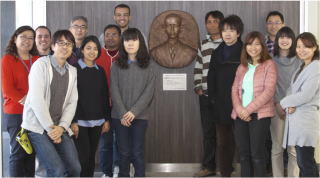 Associate Professor Hideki Kondo 
 E-mail:hkondoiATokayama-u.ac.jp
 Pure-Elsevier / researchmap

Associate Professor Kiwamu HYODO
 E-mail:khyodoATokayama-u.ac.jp
 Pure-Elsevier / researchmap

Technician  Kazuyuki Maruyama

Specially Appointed Professort: Liying SUN
(Laboratory of Molecular Plant Virology, Northwest A&F University, China)

---
Group of Plant-Microbe Interactions
Institute of Plant Science and Resources,Okayama University
2-20-1 Chuo, Kurashiki, Okayama 710-0046, Japan 
TEL +81-86-434-1230 (Suzuki), +81-86-434-1232 (Kondo, Hyodo, Maruyama)