News
IPSR International Plant Web Forum 2021 will be held on September 6-7th, 2021
The Institute of Plant Science and Resources (IPSR), Okayama University will hold an International Plant Web Forum 2021 on September 6-7, 2021. We look forward to your active participation.
The forum will consist of two sessions: the IPSR International Workshop by Early Career Researchers, which will feature presentations and discussions by early career researchers, and presentations by distinguished researchers in various fields of plant science. We are calling for poster presentations from a wide range of research fields, which will provide an excellent opportunity to deepen scientific exchange among participants.
One of the main objectives of this forum is to support early career researchers. There will be opportunities for interactions with invited speakers and the possibility of active promotion to oral presentations for early career researchers.  We therefore welcome the active participation of early career researchers.
IPSR International Plant Web Forum 2021
Date: September 6-7, 2021 (Japan time: UTC+9)
Venue: Online
Invited Speakers
Regine Kahmann             (Max Planck Institute for Terrestrial Microbiology)
Takashi Akagi                  (Okayama University)
Caitlin Byrt                       (Australian National University
Yen-Ping Hsueh              (Academia Sinica)
Keiji Nishida                    (Kobe University)
Kenichi Tsuda                  (Huazhong Agricultural University)
Ertao Wang                      (CAS Center for Excellence in Molecular Plant Sciences)
Satoko Yoshida (Nara Institute of Science and Technology)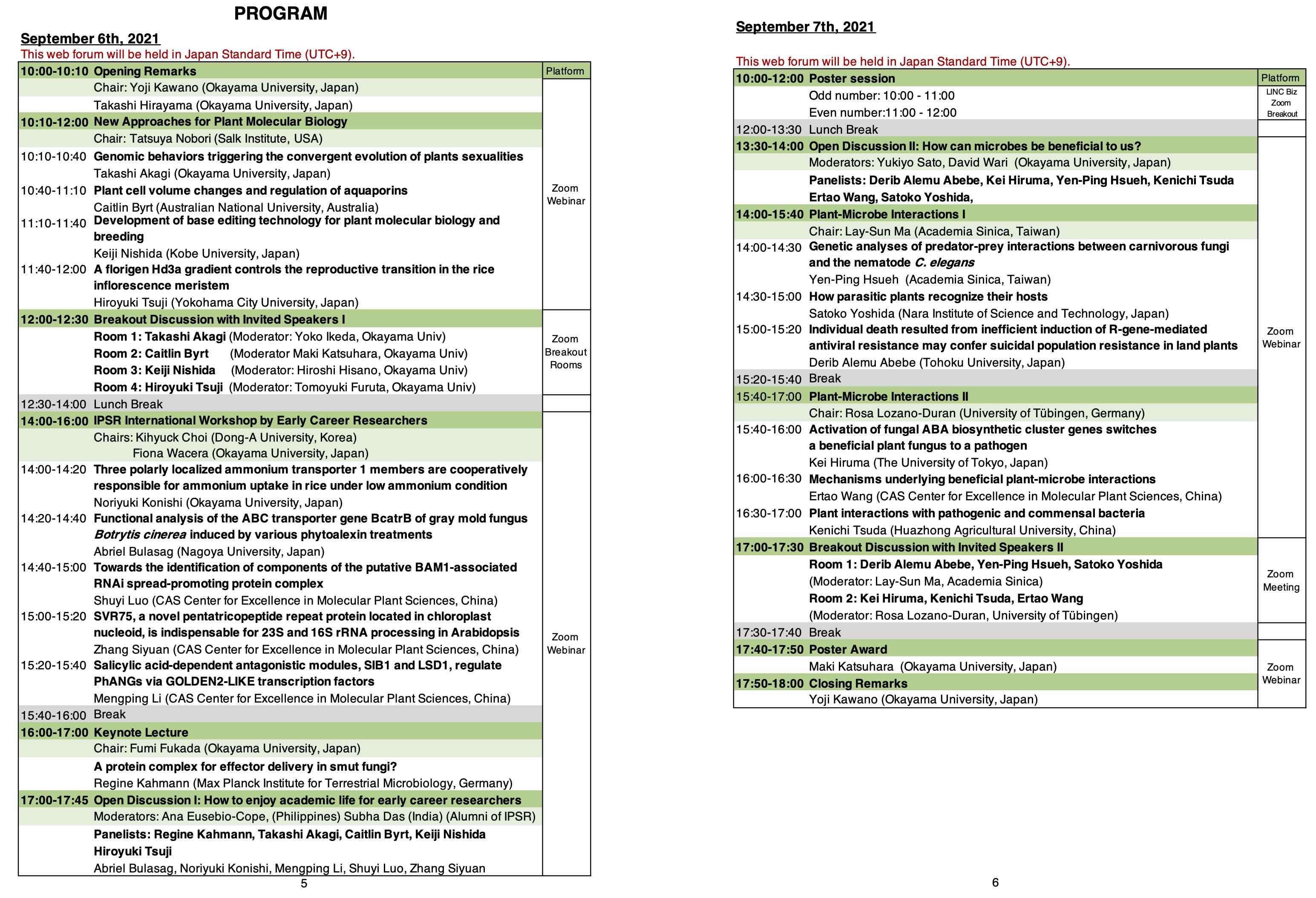 Poster Presentation
Upload poster: August 23th-29th, 2021
Poster session open: September 1st, 2021
Poster presentation: 10:00-12:00, September 7th, 2021
Poster format (p12 of the LINC Biz manual)
Supported format: JPEG or PNG
File size: Upto 100MB per file
File resolution: within 6048 × 4032 pixels
Number of files: Unlimited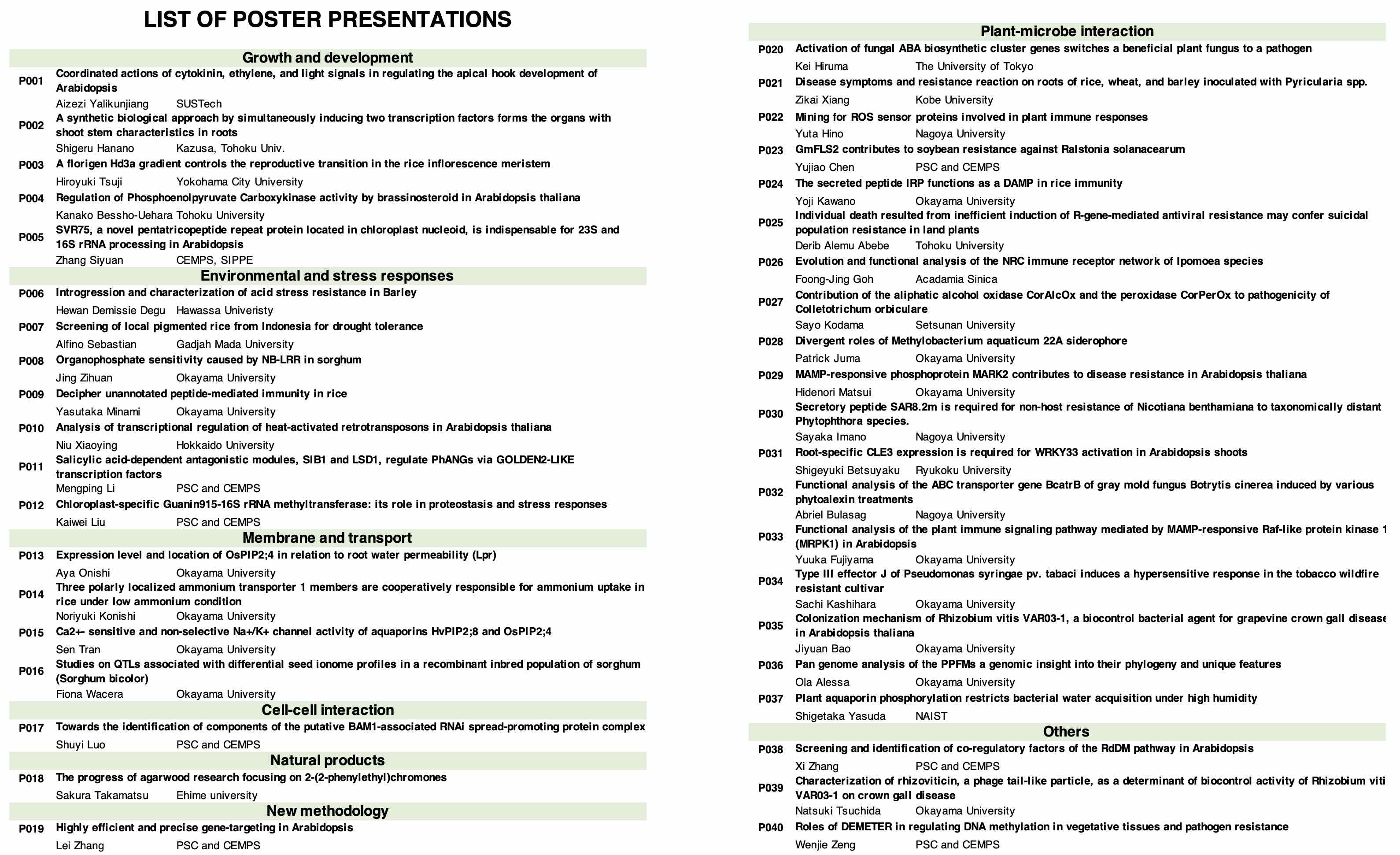 Organizers
Maki Katsuhara
Yoji Kawano
Fumi Fukada
Yukiyo Sato
David Wari
(Institute of Plant Science and Resources, Okayama University)
Contact
kyodo1247ATadm.okayama-u.ac.jp
(please change AT to @ when you send the message)